Video

See your car through the eyes of your technician.

Two Way Texting

Effective communication when it is convenient for you.

Direct Calling

Bypass the call directory, get in direct contact with your service advisor.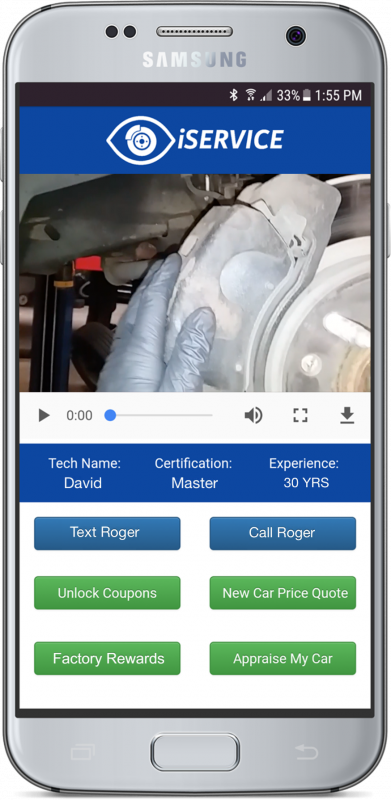 Experience

Immediately discover the experience level of your technician.

Promotions

Instant access to discounts from your dealership and vehicle manufacturer.

Vehicle Replacement

Itching for a new car? Discover your options for replacement
Trust Through Transparency
Bridging the Communication Gap With Evidence
Imagine seeing your vehicle through your technician's eyes!
REQUEST A DEMO
Are you ready to join the ELITE group of iService Dealerships?
REQUEST A DEMO